Good news. Tamara is returning to television, this time back to DAYS OF OUR LIVES as her Emmy Award Winning counterpart Ava Vitali. According to various sources, Tamara has already begun filming her scenes June 17. Her first airdate will be on the December 9, 2015 episode. I know, why so far away? It's due to the soap's advanced filming schedule. So we have to wait all that time to see her back as the hopefully back from insanity Ava, though she was the last time we saw her when she left the DiMera mansion. So are we thrilled? I know I am. Here's hoping this spells the beginning of Tamara's return to us. We've missed you Tamara.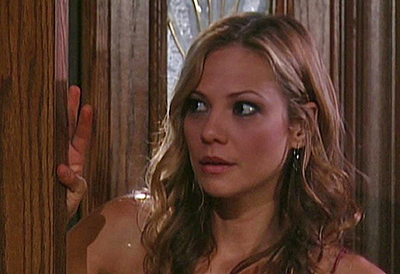 TVLine Items: Days' Ava Returns

One of Salem's most unpredictable residents is popping back in for a visit.

Tamara Braun, who portrayed Mafia princess Ava Vitali on Days of Our Lives in 2008, will return for the soap's upcoming 50th anniversary.

Tamara Braun Returning to 'Days of our Lives' in December as Ava Vitali

Posted by Kevin Mulcahy Jr.

Emmy Award-winning actress Tamara Braun is returning to NBC soap opera Days of our Lives in December as Ava Vitali, according to TV Insider, who describes the character as "a pill-popping mob spawn who split town rather than face trial for sabotaging an airplane, an act that led to the death of Grandpa Shawn and two others."

Braun began shooting June 17 and show up on screen December 9.

She joins the growing list of returning Days actors including Peter Reckell (Bo), Stephen Nichols (Steve), Martha Madison (Belle), Jason Cook (Shawn-Douglas) and Alison Sweeney (Sami).

Braun also briefly appeared on Days in 2011 as Nicole's sister, Taylor Walker. Her other daytime roles include hellcat Carly Benson on General Hospital and Reese Williams on All My Children.